Veteran Students
Veteran Students
The Veterans First Program is to facilitate the transition of servicemen and women from military to college life, and to assist them with educational, financial and other forms of support. The program also provides services and programs for active duty members, reservists, and spouses and/or dependents of Veterans. The primary program goal is to provide comprehensive services that recognize the unique experiences and needs of our veterans as they pursue their educational and career objectives.
The LPC Veterans Office staff are your liaisons to the United States Department of Veterans' Affairs, and they will make every effort to provide speedy educational benefit payment with a minimal amount of difficulty.
For more information please visit: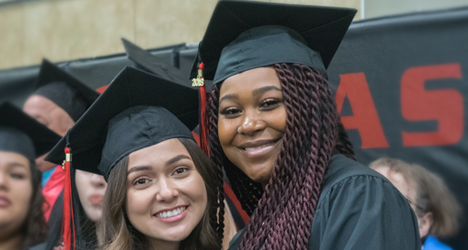 Application Information
Applications for Fall 2020/Spring 2021, and financial aid (FAFSA and CADAA) are available October 1, 2020

Admissions & Records Office
Building 1600, Second Floor
Office Hours


Tuesday
9:00 am – 5:00 pm
Wednesday
9:00 am – 5:00 pm
Thursday
9:00 am – 5:00 pm
Starting, Monday, August 10 A&R will provide the following services in person from 9am - 1pm for the following (2) services only:
Receive cash payments for tuition/fees
Issuance of Student Identification card
There are no payment by phone the week of November 23, 2020. Payments by phone will resume or the week of November 30, 2020.

Contact Information

Our office is working remotely to serve you during this time and we are experiencing a high volume of inquiries which may increase our respond time.

Email:lpc-admissions@laspositascollege.edu

Phone: (925) 424-1500