CalWORKs
About the LPC CalWORKs Program
The Las Positas College CalWORKs program serves CalWORKs students and their families by providing educational and career opportunities combined with an array of high-quality support services that enable CalWORKs students to complete their educational goals, find meaningful employment, and successfully transition into the workforce. Through collaboration and advocacy within the college and the community, our program prepares students for economic self-sufficiency through the attainment of higher education.
Some of the support services that the CalWORKs program at Las Positas College provide include: career counseling, academic advising, coordination and advocacy with the Department of Social Services, assistance with Welfare-to-Work plans, transitional child care funding, transportation resources, referrals to college and community resources, job development and work study employment. Additionally, we offer special workshops, classes and support groups to aid student on their path to success.
To be eligible for the Las Positas College CalWORKs program, the student must meet the following criteria:
Student must be a current CalWORKs participant with their local County Welfare Department.
Student must have completed or be in the process of completing a Welfare-to-Work Referral for Educational Training.
Student must show proof of being a Cash Aid recipient from their local County Welfare Department.
Student must be enrolled or in the process of enrolling in classes at Las Positas College.
Students must complete the Las Positas College CalWORKs intake appointment and map out their education plan (SEP) with a CalWORKs counselor.
Students must sign-in at the front desk before meeting with a counselor and/or staff member at CalWORKs department.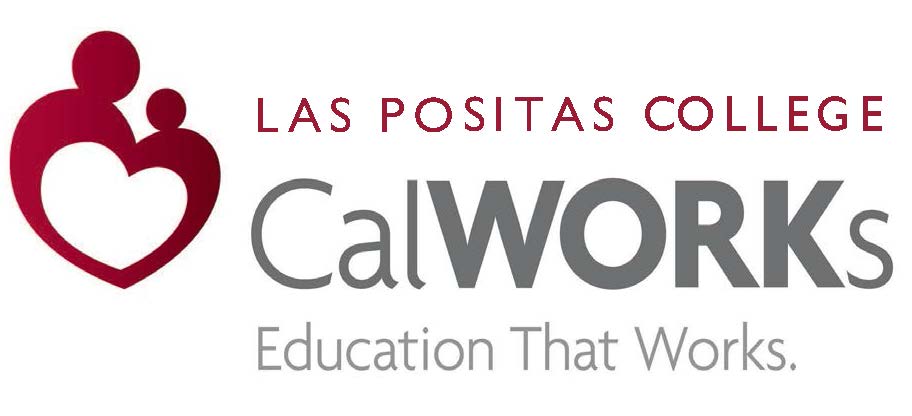 CalWORKs Office
Building 1600
2nd Floor
Room 1668
lpc-calworks@laspositascollege.edu
925-424-1459
Fax: 925-606-8967
Tuesday
9:00 am – 4:00 pm
Wednesday
9:00 am – 4:00 pm
Thursday
9:00 am – 4:00 pm