Completing Your File
Completing Your File
You will not be eligible for payment for any financial aid until your file is complete. This means all outstanding requirements have been satisfied and documentation submitted. At the minimum, all students must have a valid Student Aid Report/FAFSA (or an electronic version of the report called an 'ISIR' which the college can access) and an approved financial aid major on file with the college.
Some students may be required to complete and submit more forms or provide more documentation than others depending on their individual circumstances. Students will receive a Missing Documentation Letter by email, which will indicate all documents or requirements which must be completed.
No payments will be made until all requirements are satisfied. Check CLASS-Web under Financial Aid Tab, click My Eligibility, click on the Student Requirements link.
Financial Aid


Forms
Financial Aid
All Staff are Working Remotely at this Time
Cranium Cafe Hours
Phone or Videochat

Monday: 9am - 5pm
Tuesday: 9am - 5pm
Wednesday: 9am - 5pm
Thursday: 9am - 5pm
Friday: 9am - 1pm
lpcfinaid@laspositascollege.edu
925.424.1580 unavailable
Fax: 925.449.6038
Federal School Code:
We have an after-hours DROPBOX located in the hallway between the Admissions and Financial Aid Offices, for your convenience.
FAFSA
FSA Phone: 1-800-433-3243
FSA ID Assistance: 1-800-557-7394
California Dream Act (AB 540 eligible)
Financial Aid TV Videos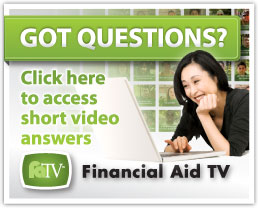 LPC Veterans First Program