Desembolsos
Desembolsos
Compruebe el desembolso de su Ayuda Financiera
Los cheques de los subsidios de la Ayuda Financiera serán enviados a la dirección que usted tiene en su archivo en la oficina de Admisiones y Registros (Admissions y Records Office) válido en el momento del desembolso, el cual estará aproximadamente una semana antes de la fecha prevista del cheque. Si su dirección no es la correcta, usted debe corregir su dirección oficial del colegio con la oficina de Ayuda financiera o la oficina de Admisiones y Registros. Los cheques emitidos a las direcciones incorrectas pueden dar lugar a un retraso o pérdida del cheque. Los estudiantes tendrán que pagar $15 por solicitar que los pagos sean suspendidos, cuando un cheque no se ha enviado o entregado como resultado de una mala dirección. De acuerdo con políticas del Distrito, Cuando se pide suspender un pago no pueden ser remitidas o presentadas hasta 10 días después de que el cheque se ha enviado.
Las fechas de los desembolsos
Los cheques son desembolsados en la fecha indicada, (solamente si todos los requisitos y archivos del estudiante están correctos) estos serán basados en la inscripción a la hora del desembolso. Los cheques se envían la fecha de envío indicada, y el estudiante debe recibirlo dentro de pocos días de haberlo enviado
Si el archivo de un estudiante no esta completo (o ellos no se registraron en sus clases) antes de programar el primero y segundo desembolsos de cada semestre, el cheque del estudiante será desembolsado durante la primera fecha (pick up date) después de la terminación de su archivo (o inscripción oficial).
Financial Aid


Forms
Financial Aid
All Staff are Working Remotely at this Time
Cranium Cafe Hours
Phone or Videochat

Monday: 9am - 5pm
Tuesday: 9am - 5pm
Wednesday: 9am - 5pm
Thursday: 9am - 5pm
Friday: 9am - 1pm
lpcfinaid@laspositascollege.edu
925.424.1580 unavailable
Fax: 925.449.6038
Federal School Code:
We have an after-hours DROPBOX located in the hallway between the Admissions and Financial Aid Offices, for your convenience.
FAFSA
FSA Phone: 1-800-433-3243
FSA ID Assistance: 1-800-557-7394
California Dream Act (AB 540 eligible)
Financial Aid TV Videos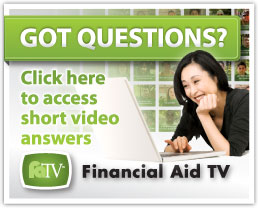 LPC Veterans First Program