La verificación del registro del servicio Militar
La verificación del registro del servicio Militar
Todos los varones, entre 18 – 25 anos de edad, requieren haberse registrado para el Servicio Militar. Si su estado del registro no se verifica electrónicamente cuando se procesa su FAFSA, usted debe proporcionar la documentación de que ha sido registrado. Usted puede también comprobar su estado del registro o registrarse por Internet directamente en la Web:
Financial Aid


Forms
Financial Aid
Información de la Ayuda Financiera
Building 1600
2nd Floor
Room 1650
Drop-In Hours
Monday: 9am - 5pm
Tuesday: 9am - 7pm
Wednesday: 9am - 5pm
Thursday: 9am - 5pm
Friday: 9am- 1pm
lpcfinaid@laspositascollege.edu
925.424.1580
Fax: 925.449.6038
Federal School Code:
We have an after-hours DROPBOX located in the hallway between the Admissions and Financial Aid Offices, for your convenience.
FAFSA
FSA Phone: 1-800-433-3243
FSA ID Assistance: 1-800-557-7394
California Dream Act (AB 540 eligible)
Financial Aid TV Videos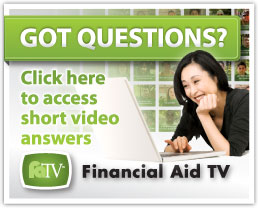 LPC Veterans First Program