Student Aid Report-SAR
Informe de Ayuda Estudiantil "Student Aid Report-SAR"
Después de dos semanas de haber hecho su solicitud por el Internet , Usted recibirá una notificación acerca de su solicitud llamada Informe de Ayuda Estudiantil "Student Aid Report".

Si este reporte le da a Usted la probación financiera, nuestra oficina enviara una carta "Notice of missing documentation" en la cual se le explicara que necesita para terminar este proceso

Usted recibirá una confirmación por email sobre su Informe de Ayuda Estudiantil. Si no recibe un email de la confirmación, por favor revise su email en las opciones de Basurero(Junk mail) o lotes de correo.(Bulk Mail)
Cómo corregir su SAR
Sus resultados (el Informe de Ayuda Estudiantil o el SAR) "Student Aid Report" serán enviados por correo a su casa.
Cuando se recibe el SAR, debe ser comprobado para saber si es válido, y haber sido corregido si hubo alguna información que era incorrecta. Su ayuda financiera se debe basar en la información correcta. La oficina de Ayuda financiera puede transmitir sus correcciones electrónicamente de modo que en un plazo de 72 horas los resultados corregidos sean procesados y recibidos por el colegio.
Para hacer correcciones, usted (y su padre, si es que ustedes están cambiando cualquier información) deben firmar el Informe de Ayuda Estudiantil (SAR), dándonos el permiso de realizar los cambios para usted o ustedes, y enviar el SAR a la oficina de Ayuda financiera.
Usted puede hacer sus correcciones a su SAR por Internet:
Financial Aid


Forms
Financial Aid
Información de la Ayuda Financiera
Building 1600
2nd Floor
Room 1650
Drop-In Hours
Monday: 9am - 5pm
Tuesday: 9am - 7pm
Wednesday: 9am - 5pm
Thursday: 9am - 5pm
Friday: 9am- 1pm
lpcfinaid@laspositascollege.edu
925.424.1580
Fax: 925.449.6038
Federal School Code:
We have an after-hours DROPBOX located in the hallway between the Admissions and Financial Aid Offices, for your convenience.
FAFSA
FSA Phone: 1-800-433-3243
FSA ID Assistance: 1-800-557-7394
California Dream Act (AB 540 eligible)
Financial Aid TV Videos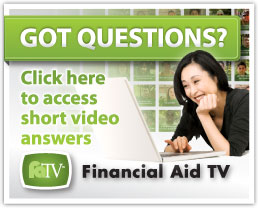 LPC Veterans First Program