Professional Development Committee
Professional Development Committee
Additional Funding Sources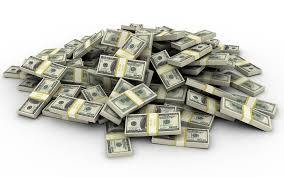 In the event that you wish to apply for any of these sources of grant funding, you will need to first obtain the signature of your grant administrator on all conference request forms prior to submitting them to your Dean or Immediate supervisor.
If you are approved for grant/initiative funding, you will not be eligible to apply for reimbursement through the general fund (Professional Development Committee).
In accordance with AB 1887, out of state travel is prohibited to states with discriminatory laws.
Note: The content on this page is undergoing updates. Please check back frequently for the latest information.

Additional Funding Sources
Process for CTE Office Professional Development Requests
---
HSI Grant: Fall 2015 - Spring 2020
Professional development is available to faculty (part time or full time), classified (part time or full time), and administrators. There are three requirements, participants must meet:
Interested participants, faculty or classified, needs to directly work in any of our identified STEM programs. See link below for details. This requirement does not apply to administrators.

http://laspositascollege.edu/hsi/stem-programs.php
Conference/workshop should be directly associated with working with the Latino/Hispanic population.
Upon completion of the conference/workshop, participants need to report back to the HSI team. The HSI team will assess if anything related to this training could be implemented.
Contact Rafael Valle for more information about grant funding.


Student Equity Funds: July 1, 2019 - June 30, 2020
Professional development funds can be requested by faculty, classified professionals, and administrators for the following: to learn about the effects of inequities and strategies to reduce them; methods for detecting and researching inequities and their effects on college programs and local communities; improving the use of data, and effective practices, and methods for addressing and improving outcomes for under-served students. Professional development can include Equity related training, workshops, and conferences.
Travel must meet District and Equity guidelines (no out of state travel).
Please contact William Garcia for more information about Equity funding.
---
Process for CTE Office Professional Development Requests
Professional development requests are closed for this academic year. For faculty that have turned in their plans, and have received approval, follow these steps:
Contact Vicki Shipman for the expenditure account code information. Via email, she will send you confirmation which will include the expenditure account code information. Print and save this email for Step 2.
Complete Conference Leave Request Form. Your Dean or Immediate Supervisor must sign this form before submitting it. Include the email from Vicki Shipman re expenditure account code information with the Conference Leave Request Form. This form will be processed through your Division office.
Attend conference, learn as much as possible!
Prepare a summary of outcomes (what you learned, how you will apply in your program, how it will benefit students) for the grant report (email to Vicki Shipman).
Complete Conference Leave Expense Claim Form using the same expenditure account code information. This form will be processed through your Division office.
Notes:
Out of state travel is prohibited with grant funds unless the professional development is an industry certification that is only performed out of state.
There is no cap on the CTE Office professional development funds request however the request must be reasonable in scope.
The Professional Development Committee application/request form is not required.