Faculty
Our Faculty
Jill Hornbeck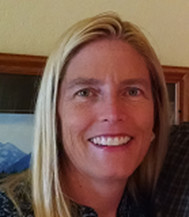 BS - Interior Design, UC Davis
MBA - Marketing, Cal State East Bay
Owner, Everett Interiors, Livermore, CA – Established in 1992
Ms. Hornbeck has been teaching at Las Positas College since 2001, as well as currently teaching at Ohlone College, Fremont, CA. She recently taught Interior Design classes at Canada College, Redwood City and Chabot College, Hayward.
Ms. Hornbeck had always wanted to be an architect then found working with colors and furniture was a lot more interesting than designing houses and buildings. After UC Davis she worked at an interior design firm doing model homes and residential design. She then worked for a homebuilding company as a marketing coordinator, working with the sales offices doing graphics and public relations.
"I wanted to get more into homebuilding" she said "so I worked on my MBA at night. Marketing is so important to that business because you have to understand who your customers are and what appeals to them. When you design a home and the models you create a profile of who that buyer is and how they will live in that home. "Understanding how to market to different economic and cultural groups is essential to building a successful housing development.
Along with teaching at LPC, Ms. Hornbeck runs her own interior design business and has 3 children. Her advice to potential students is "to get experience right away. There is a lot of awareness about this industry thanks to HGTV and you need to show that you understand it's more than just putting samples on a board. The products in Interior Design are more complex than people realize. For example, if you are designing for a family with small children you will recommend very different finishes than for a single person with no pets. So, having experience with products and clients will help you build confidence in your design skills and your ability to communicate with the many people you will encounter."