LPC Literary Arts Festival
"Part of the beauty of all literature is that you discover your longings are universal longings, that you're not lonely and isolated from anyone. You belong! -- F. Scott Fitzgerald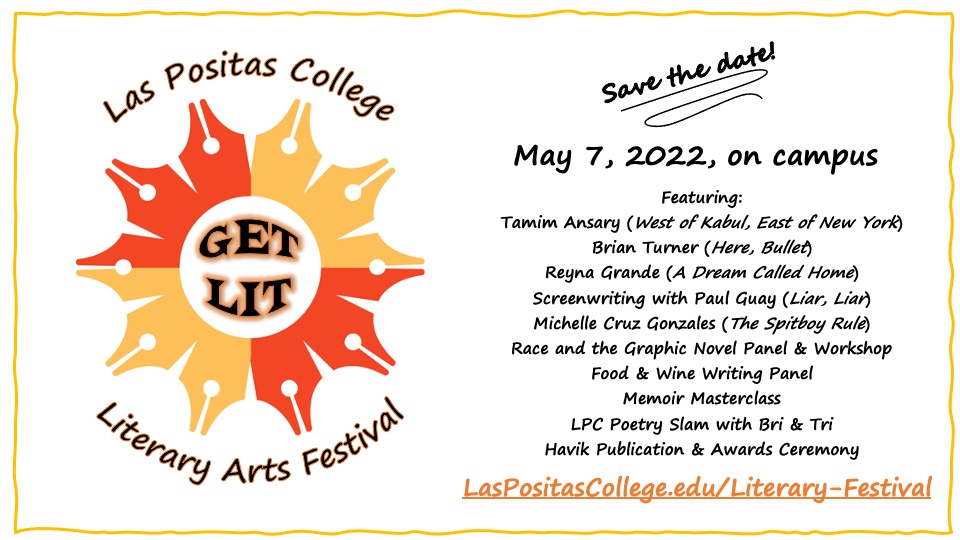 All Events Are Free and Open to the Public
Register to Attend (Registration Opens in February '22)
Tickets Are Limited
Meet the Guest Authors for Spring '22:
Tamim Ansary, Keynote Speaker
Keynote Address: "Memoir and History"


Tamim Ansary is an Afghan-American writer of fiction, memoir, and history. He became famous after 9/11 for a viral email condemning the Taliban but also warning of the dangers of a full-scale war in Afghanistan. He also facilitated the SF Writers Workshop for over 20 years.
His work has won the 2010 Northern California Book Award, been selected for San Francisco's One City One Book read, and broadcast on NPR. Ansary also edited and published a group of essays by young Afghans entitled, Snapshots: This Afghan American Life
LPC English will be adopting his memoir West of Kabul, East of New York as the Spring '22 Campus Read. For more on Tamim Ansary, visit http://www.mirtamimansary.com/
Instructors: We have created reading questions, essay questions, and video resources to use with West of Kabul, East of New York.
Brian Turner: "Literature as Witness"
Brian Turner's poetry and essays have been published in The New York Times, National Geographic, Poetry Daily, The Georgia Review, Virginia Quarterly Review and other journals. Turner's memoir My Life as a Foreign Country was on the Powell's Best Nonfiction list of 2014. He was featured in the documentary film Operation Homecoming: Writing the Wartime Experience, which was nominated for an Academy Award. He received a USA Hillcrest Fellowship in Literature, an NEA Literature Fellowship in Poetry, the Amy Lowell Traveling Fellowship, a US-Japan Friendship Commission Fellowship, the Poets' Prize, and a Fellowship from the Lannan Foundation. His most recent book of poetry, Phantom Noise, was short-listed for the T.S. Eliot Prize in England. His work has appeared on National Public Radio, the BBC, Newshour with Jim Lehrer, Here and Now, and on Weekend America, among others. For more on Brian Turner, visit https://blueflowerarts.com/artist/brian-turner/
Reyna Grande: "In Conversation about A Ballad of Love and Glory"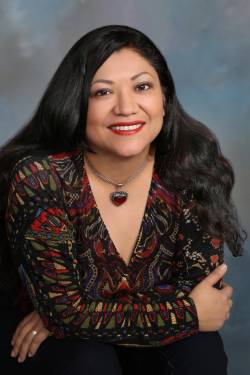 Reyna Grande is an award-winning and best-selling novelist and memoirist. Her critically acclaimed memoir, The Distance Between Us, was a National Book Critics Circle Awards finalist. In that book, Reyna writes about her life before and after coming to the U.S as an undocumented child immigrant. Her latest memoir, A Dream Called Home, is available now. For more about Reyna, visit: https://reynagrande.com/
Paul Guay: Screenwriting Lecture and Outline Workshop

Paul Guay's movies have grossed over half a billion dollars. He conceived and co-wrote LIAR, LIAR, at the time of its release the sixth-highest-grossing comedy in history. He co-wrote THE LITTLE RASCALS and HEARTBREAKERS, polished THE NEVERENDING STORY, and co-polished MOUSE HUNT. He teaches "Screenwriting: What's the Story?" at ArtCenter College of Design, where he is the 2019 recipient of the Great Teacher Award. For more about Paul, please visit: http://screenmasterbooks.com/analysis/PaulGuay.html
Handouots and Outlines for the Screenplay Outline Workshop
Shawn Taylor: "Race and The Graphic Novel"
Panel and Graphic Novel Workshop

In Conversation with Other Renowned Graphic Novelists
Shawn Taylor is a writer and university lecturer. He strives to engage in critical pop cartography. This has taken the form of his hosting art installations exploring ideas of media representation, to being a founding author of www.thenerdsofcolor.org. He is also one of the founders of the Black Comix Arts Festival, a festival that highlights and promotes artists on the margins of the mainstream comic book industry. Recently, he has been acting as a creative consultant to several media companies.
Michelle Cruz Gonzales: "Inclusive Characterization"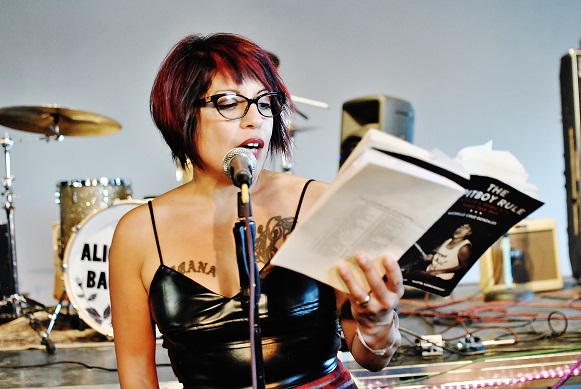 Michelle Cruz Gonzales is an English professor and author of the memoir,
The Spitboy Rule: Tales of a Xicana in a Female Punk Band
which is taught in colleges and universities all over the United States. She has also published in anthologies and online in
Longreads,
The Los Angeles Review of Books
,
Latino Rebels
, and
Mitú.
Gonzales and her band Spitboy are featured in the 2017 documentary film,
Turn it Around: Story of East Bay Punk.
For more about Michelle, visit:
https://punk-writer-michelle-cruz-gonzales.com/
Gabrielle Meyers: "Food and Wine

Writing

Panel"
Gabrielle Meyers' book, Hive Mind, details her time of transformation and awakening on an organic farm. Her . poetry book, Too Many Seeds, is now available from Finishing LineHer poetry manuscripts have been top finalists for theCatamaran West Coast Poetry Prize(2018 & 2020) and the42 Mile Press Poetry Award(2014). My poetry has been published in The Adirondack Review,San Francisco Public Press,Fourteen Hills, Evergreen Review, pacificREVIEW, Connecticut River Review, and Catamaran, among other places, and is forthcoming inBorderlands: Texas Poetry Review. For more information, please visit https://www.gabriellemyers.com/selection-from-hive-mind.html
Bri and Tri: "LPC Poetry Slam"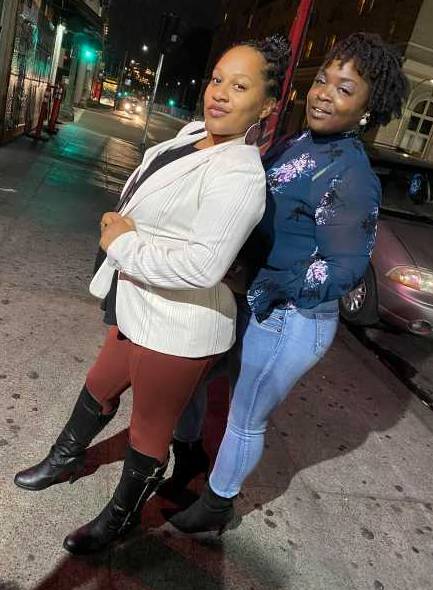 Bri Blue is an Author, Orator, Poet, Spoken Word Artist, Women's Rights Advocate, and Motivational Speaker hailing from Berkeley, CA. A UC Berkeley graduate, Blue's unique, high-energy, tailored performances connect emotion, entertainment, and inspiration to the goals, vision, and experiences of her audience.
Natriece ( Tri) Spicer is an author, educator & owner of The Inspired Life, a wellness consulting company. She wears a hat rack of titles easily compiled into her preferred term as the people's person. Her latest project is the release of "The Inspired Life Podcast hosted by Natriece" available on ApplePodcast, Spotify and everywhere things are being streamed! She often dreams of working from the coast of Africa someday. For now, she likes anything outdoors and lives in sunny California.
Havik Publication and Awards Ceremony

+ AND MORE TO COME!
(Events Will Be Recorded for Archieval Purposes)

CONTACT US:
Visit our Facebook Event Page to Register--Click "Going"
Made possible by generous grants from the Las Positas College Foundation, an anonymous private donor, and the generous donations of attendees like you!
LPC Literary Arts Festival Founders: Professors Toby Bielawski, Richard Dry, and Martin Nash
Thank You To Our Sponsor and to Donors Like You!