Financial Aid
_____________________
Campus closure due to COVID-19 and your financial aid status:
Dear Students,
We want to assure you that while LPC's college buildings are empty while we shelter in place, staff continue to work remotely to ensure we provide the support and services that you need. The campus closure will not impact processing of your financial aid and won't delay receipt of any financial aid funds you are eligible for.
We are unable to answer our general or office phone lines while off campus. We do retrieve voice mail periodically, but the most effective way to communicate with us is by email. Always email us from your Zonemail email account and include your Student ID, or we will not be able to provide you with any personal information about your financial aid. You can request a return phone call in your email. A staff person will call you usually within a few hours depending on when you call. Please be advised that you will see the phone number blocked since our staff is calling from their personal cell phones. If you are expecting a call from us, please accept a blocked number as it is likely to be from our staff.
Coming soon: the ability for us to advise you personally using Cranium Café.
To submit forms to our office, we prefer you print, sign, scan your form and attach to an email. If you cannot do that, then please mail your forms to our office. We will pick up our mail weekly.
This is a reminder that if you haven't filed a FAFSA or DREAM Act Application for 2019-2020, it's not too late! Qualified students can still receive a retroactive CCPG fee waiver, Pell grant or Promise Scholarship, and a Pell grant for summer. Your current year FAFSA or Dream Act Application must be filed before June 30, 2020.
Processing of 2020-2021 Financial Aid files is now further delayed. Our original target date of April 1 is pushed back by at least 2 – 4 weeks due to the campus closure. We are uploading new processing software that must be thoroughly tested before we go live. We will email you when we are ready, with instructions.
If you have not already filed a FAFSA or DREAM Application for 2020-2021, please take this time to do so. You will need the 2020-2021 results to receive a CCPG fee waiver for summer or fall when you register in April. And next school year even if you don't qualify for a Pell grant, you may find that you qualify for a $600/semester Promise Scholarship just by filing your FAFSA/Dream App and enrolling in 12 units! Students enrolled in 9 units receive $450/semester.
Please be safe, take care of yourself and your loved ones, and know that we will be back in the office to fully assist you as soon as possible.
Regards,
LPC Financial Aid Staff
______________________________
Financial Aid Office Services:
Email - Please email us at: lpcfinaid@laspositascollege.edu from your secure Zonemail 'email' account. We will be responding to emails throughout the day. Submit any 2019-2020 verification documents to us via your Zonemail account ( save as a PDF to your desktop and attach to your email).
____________________________
______________________________
Which FAFSA should you fill out? - More Information
2019-2020 FAFSA: Pell Grant for Fall 2019, Spring 2020, Summer 2020, Use 2017 Taxes
2020-2021 FAFSA: Summer 2020 Fee Waiver, Pell Grant for Fall 2020, Spring 2021, Summer 2021, Use 2018 Taxes
(For *summer DO BOTH)
Which DREAM Act Application should you fill out? - CADAA
2019-2020 CADAA: Fee Waiver for Fall 2019, Spring 2020, and Summer 2020, Use 2017 Taxes
2020-2021 CADAA: Fee Waiver for Fall 2020, Spring 2021, and Summer 2021 Use 2018 Taxes
_____________________________________________
__________________________________________
Local Scholarship Opportunities


CCCSFAAA Scholarship-NOW POSTPONED UNTIL LATER IN 2020, please check back!
The California Community Colleges Student Financial Aid Administrators Association (CCCSFAAA) will sponsor a total of twenty (20) $500 student scholarships; two $500 scholarships for each of the ten California Community College regions across the state. In addition, there will be one (1) $1,000 scholarship from the Mariana Deeken "Well, It Depends" scholarship fund.
In order to apply for the CCCSFAAA Scholarship, you must meet the following criteria:
Be enrolled in at least 6 units for Spring 2020,
Have a cumulative GPA of at least 2.50,
Have remaining need of at least $1,000, and
Have applied for state and/or federal financial aid.
_____________________________________________

Most people may already know, due to the coronavirus pandemic, The Treasury Department and IRS has provided relief for taxpayers by extending the federal tax deadline to July 15th, 2020 and the State of California FTB moved their extension from June 15 on the same date as the Federal, July 15, 2020. There are no penalties for deferring your payment and no interest will accrue during this period.
The IRS website posted a Q & A regarding the extension to File and Pay Deadlines click on the link. https://www.irs.gov/newsroom/filing-and-payment-deadlines-questions-and-answers
The tax services (VITA) might continue in May 2020 if the restrictions are lifted, these services will be through Tri-Valley Career Center (more to come on this).
_______________________________________

For privacy concerns, the Financial Aid Office requires that all email correspondence go through the student's Zonemail account. Thank you.
_______________________________________

When completing a FAFSA, if possible, please use the IRS Data Retrieval Tool to transfer the income data directly into your FAFSA from the IRS. Complete the FAFSA or DREAM application before the March 2 Cal Grant Deadline every year starting October 1.
Please Note: If you missed the Cal Grant Deadline, you can still complete the FAFSA or DREAM application.
________________________________________
Please put your W number student ID on all required forms and documentation especially when sending by FAX. Please fill in forms completely.
Financial Aid


Forms
Financial Aid
Información de la Ayuda Financiera
Building 1600
2nd Floor
Room 1650
Drop-In Hours - unavailable at this time
Please email us at lpcfinaid@laspositascollege.edu
Monday: 9am - 5pm
Tuesday: 9am - 7pm
Wednesday: 9am - 5pm
Thursday: 9am - 5pm
Friday: 9am- 1pm
lpcfinaid@laspositascollege.edu
925.424.1580
Fax: 925.449.6038
Federal School Code:
We have an after-hours DROPBOX located in the hallway between the Admissions and Financial Aid Offices, for your convenience.
FAFSA
FSA Phone: 1-800-433-3243
FSA ID Assistance: 1-800-557-7394
California Dream Act (AB 540 eligible)
Financial Aid TV Videos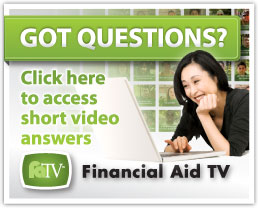 LPC Veterans First Program