Financial Aid
_____________________
______________________________________________
____________________________________________

When completing a FAFSA, if possible, please use the IRS Data Retrieval Tool to transfer in IRS income data directly into your FAFSA. Complete the FAFSA or DREAM application before the March 2 Cal Grant Deadline every year starting October 1.
Please Note: If you missed the Cal Grant Deadline, you can still complete the FAFSA or DREAM application all year long.
Free Workshops
Financial Aid


Forms
Financial Aid
Información de la Ayuda Financiera
Building 1600
2nd Floor
Room 1650
Drop-In Hours
Monday: 9am - 3pm
Tuesday: 9am - 3pm & 5pm - 6:30pm
Wednesday: 9am - 1pm
Thursday: 9am - 3pm
Friday: 9am - 1pm
lpcfinaid@laspositascollege.edu
925.424.1580
Fax: 925.449.6038
Federal School Code:
We have an after-hours DROPBOX located in the hallway between the Admissions and Financial Aid Offices, for your convenience.
FAFSA
FSA Phone: 1-800-433-3243
California Dream Act (AB 540 eligible)
Financial Aid TV Videos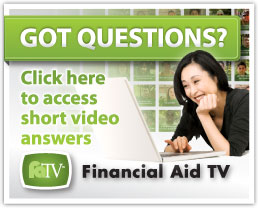 LPC Veterans First Program