Deadlines
Financial Aid Deadlines
2019-2020 Deadlines
October 01 of every year, the new FAFSA/CADAA is available.

Applying for Financial Aid:
You may file a 2019-2020 FAFSA or CADAA anytime through the last day of spring term, 2019 in order to determine eligibility for financial aid. Students may be paid retroactively for the term or year.
You should file a 2019-2020 FAFSA by March 2, 2019 to qualify for maximum financial aid. If you miss the March deadline, do it as soon as possible. File a 2019-2020 FAFSA by March 2, 2019 to qualify for maximum financial aid for the 2019-2020 school year.
Fee Waivers:
Waivers for 2019-2020 can be granted until the last day of spring term, 2019. Retroactive fee waivers for summer 2019, fall 2019, and spring 2020 can be granted and qualified students may receive a refund of enrollment fees previously paid. Most students qualify for a waiver by filing a FAFSA. Students who file only a Fee Waiver Application will not qualify for any other type of aid to help with books or other educational expenses. To qualify for a fee waiver file a 2019-2020 FAFSA.
To receive a fee waiver for *summer 2019, fall 2019, and spring 2020 file a 2019-2020 FAFSA.
*Remember, the deadline to qualify for a Promise Grant Fee Waiver is the last day of the spring semester. No exceptions.

PELL Grants
Files are reviewed in the order received. For 2019-2020 : Priority File Completion Deadline for fall 2019 is July 01, 2019. If your file is completed by July 09, you are registered for classes, you qualify for a Pell grant, and you are making satisfactory academic progress, you will receive your first grant payment the first week of classes.
SEOG Grants:
$600 Grant for FULL-TIME students with 00000 Expected Family Contribution (EFC). Funds are limited and are awarded on a first come first served basis upon file completion, until all of our funds are awarded (limited amount). Your best opportunity is to complete your file as early as possible once we begin processing for 2019-2020.
Federal Workstudy Jobs:
Openings will be posted on our Web site as they occur and are awarded first come first served until funds run out. Funds are very limited.
Competitive Cal Grants:
File a 2019-2020 FAFSA and a GPA Verification form by March 2, 2019, to be considered for a competitive Cal Grant. The college will send a GPA verification for you automatically if you completed 16 or more degree-applicable units prior to January 2019. For details read our Cal Grant GPA verification procedures. You may need to get a GPA verification done by your high school or former college, or we may automatically transmit your GPA depending on your status. To receive consideration for a September 2 Community College Cal Grant A or B, the student must submit a FAFSA and GPA Verification using the same processes as for the March 2 deadline.
Loan Applications:
Loan processing may take several weeks from application to payment; actual payment date depends on the date the application was submitted. The application period for fall 2019 is September 1, 2019 through November 30, 2019. The application period for spring 2020 is February 1, 2020 through April 30, 2020. No loans for summer term.
Las Positas Scholarship Program:
During February each year the Las Positas Scholarship Program is advertised and students may begin to apply for a variety of awards available only to Las Positas students. Applications and Instructions will be available on the LPC Financial Aid website.
Financial Aid


Forms
Financial Aid
All Staff are Working Remotely at this Time
Cranium Cafe Hours
Phone or Videochat

Monday: 9am - 5pm
Tuesday: 9am - 5pm
Wednesday: 9am - 5pm
Thursday: 9am - 5pm
Friday: 9am - 1pm
lpcfinaid@laspositascollege.edu
925.424.1580 unavailable
Fax: 925.449.6038
Federal School Code:
We have an after-hours DROPBOX located in the hallway between the Admissions and Financial Aid Offices, for your convenience.
FAFSA
FSA Phone: 1-800-433-3243
FSA ID Assistance: 1-800-557-7394
California Dream Act (AB 540 eligible)
Financial Aid TV Videos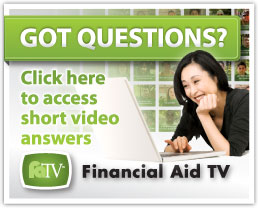 LPC Veterans First Program