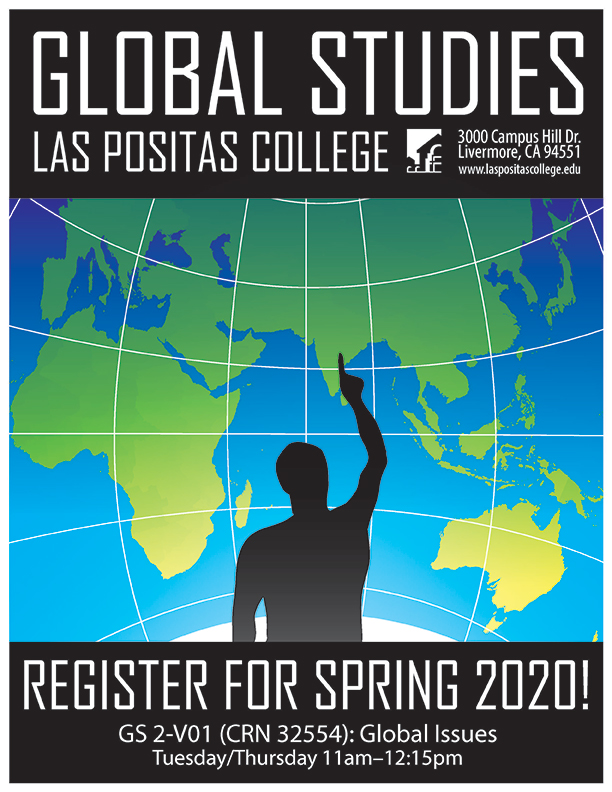 If you're wondering what Global Studies 2 is all about, read on!
Global Studies is a multi-disciplinary field drawing on the integrated knowledge and methodologies of multiple disciplines (geography, sociology, political science, history, anthropology, literature and any other discipline that has a global theme) with the aim of understanding the systems that link us together, the cultures that make us distinct, the problems that we face, and the common humanity that we share.
Global Studies 2: Global Issues introduces students to the origins, current status, and future trends of major transnational issues confronting the global community. Topics may include population trends, economic development and inequality, basic human needs (for food, water health care), human rights, international conflict and security concerns, and environmental problems. The course also focuses on global governance, including the study of collective global responsibilities.
You do not need to have taken GS 1, Introduction to Global Studies, to take this course. However, we strongly recommend ENG 104 with a minimum grade of P or ESL 25 with a minimum grade of C. 3 hours lecture. (If you have already placed into English 1A, it's best that you are at least enrolled in it while taking this course if you haven't completed it.) AA/AS GE. Transfer: CSU, UC; C-ID#GLST 101.