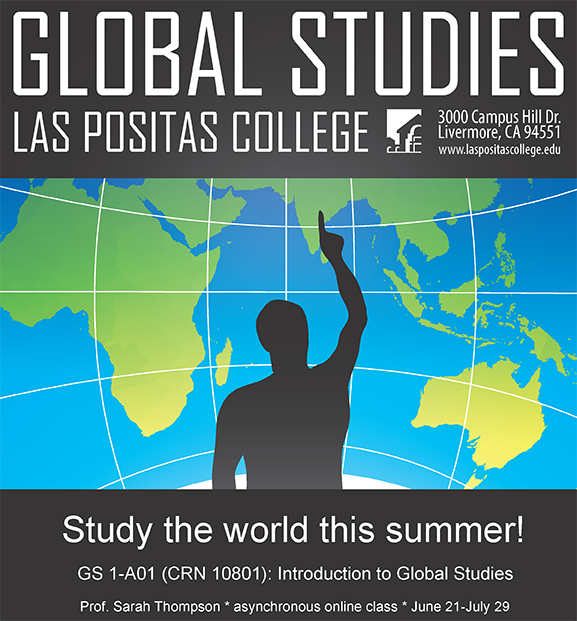 Registration for Global Studies courses is open for summer 2021!
Global Studies 1 (CRN 10801), "Introduction to Global Studies"
June 21-July 27, online asynchronous class
For Summer 2021, GS 1 will be taught by sociology instructor Sarah Thompson. This course looks at the economic and political forces that have led to rapid changes in global interaction and culture over the past century, with special emphasis on the last twenty years. It explores the issues of nationalism, global citizenry, state violence, terrorism, the global economy, migration, the threatened environment, technology, and the role of multinational media industries on culture. Students who have completed, or are enrolled in, SOC 5 may not receive credit.
Strongly Recommended: ENG 1A with a minimum grade of C and SOC 1 with a minimum grade of C. 3 hours lecture. AA/AS GE. Transfer: CSU, UC; CSU GE: D, IGETC: 4; C-ID# GLST 101.