Faculty
Faculty
Brian Hagopian
Program Coordinator and Automotive Faculty/Professor
A.S. Automotive Technology Fresno City College
B.A. Organizational Management Ashford university
10+ years Automotive Shop Experience
Master ASE Technician A1-A9
Advanced ASE L1
Electronic Diesel ASE L2
Alternative Fuels and Hydrid ASE L3
General Service Technician ASE G1
Compressed Natural Gas Vehicle ASE F1
Mechanical and Electrical Body ASE B5
Heavy Duty Truck Gasoline Engines ASE T1
Heavy Duty Truck Diesel Engines ASE T2
Heavy Duty Truck Drive Train ASE T3
Heavy Duty Truck Electrical/Electronic Systems ASE T6
Truck Equipment Electrical/Electronic Systems ASE E1
Exhaust Specialist ASE X1
Parts Specialist ASE P1
Service Consultant ASE C1
General Motors World Class Technician
Isuzu Master Elite Technician
California Smog Inspector
California Smog Repair Technician
California Smog Instructor
HVAC 609 Certified
I-Car Certified
ACDelco Certified
ACDelco Certified Instructor
Midas Certified Instructor
Certified Hybrid /Alternative Fuels / Electric Vehicle Trainer
NC3 Certified in Zeus, Oscilloscopes, Verus Edge, Shop Key, Precision Measurement, Torque, TPMS and Multimeters
Subject taught: Automotive Technology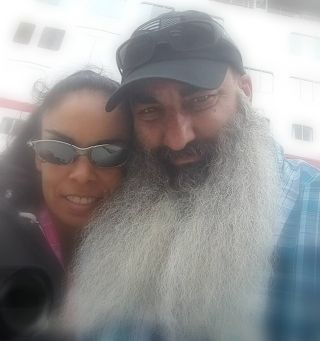 Professor Hagopian started off at Fresno City College taking many different classes because "I wanted to be all kinds of things! Biologist, archeologist, even a lawyer "Then I took an Auto Tech class and fell in love with it. But boy were my parents mad!" His father had his own commercial maintenance business and told Professor Hagopian he would give me the worst jobs so I'd get a professional 'desk' job someday. But after two years I was making more than he was, so he started bragging about his son who worked at the Cadillac dealership!" While at a training session for GM he was invited to become an instructor at Las Positas College. "I had always thought teaching would be a wonderful opportunity to mold and inspire the future automotive technicians of the world." So he took the job.
In his spare time Professor Hagopian enjoys spending time with his wife and three adopted children. He is an advid firearms collector and also enjoys days at the range practicing his marksmanship skills.
Does he have any recommendations for students who want to be Automotive Technicians? "Buckle down, go to class, apply yourself, listen and learn. Just because you think you can work on cars does not mean you can. I learn every day. If you cannot accept that there is much to learn, one day you will wake up and be disappointed at the life that you have made for yourself."
Terry Johnson
Automotive Faculty/Professor
Master ASE Technician A1-A8
Advanced ASE L1
HVAC 609 Certified
20+ Years Automotive Shop Experience
Subject taught: Automotive Technology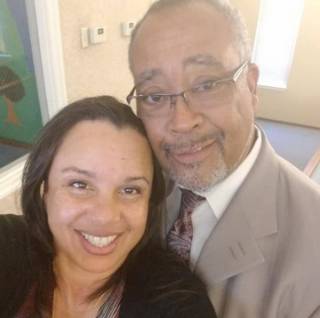 Professor Johnson worked as an Automotive Technician straight out of high school. He completed a State Apprenticeship in Automotive Technology at College of Alameda. Still, he continued to take "a myriad of college classes" to further his career and open up new doors. Eventually he was eventually promoted to District Manager for Mac Tools. Professor Johnson's next job was teaching for the GM Service Technical College which was located at that time in San Leandro. When GM was looking to consolidate their programs he brought the GM STC to Las Positas College.
"I'm really enthused about this program," he said. "There is a shortage of people in this industry. People with automotive training can work in a shop, or with computers, manufacturing, hydraulics or electronics. Employers in this field aren't necessarily looking for people with experience. We prepare our students for the workforce with some basic training - the rest is up to the student to show up to work, on time, willing to learn on the job."
Professor Johnson also works as a marriage and family counselor as pastor of TJ Ministries and serves in the pulpit at Greater Maranatha Church of God in Christ in Stockton.