Student Federal Workstudy
Student Federal Workstudy
FWS is employment financed with federal funds. Students receive a monthly paycheck for hours worked (the hourly rate currently ranges from $13.00 to $14.00/hour). The total a student may earn depends on the student's unmet financial need and the amount of the FWS award the student is offered, which is determined by the Financial Aid Office. FWS jobs on-campus allow students to work in-between their classes, and offer excellent opportunities for work experience, sometimes in the student's academic field. There are also positions designed to assist students in providing service to the community which may be located off campus. To find out about FWS positions available, contact the financial aid office or review our list of currently open positions. Positions are filled on a first-come-first-served basis, and may require interviews to be hired. Students should be prepared to submit a resume or list of work experience and available hours when applying. Federal Workstudy positions are considered as part of the student's financial aid award.
There are currently no federal work-study positions available, funds have been fully allocated for the 2019-2020 school year. Please check back in early August for open positions for the fall term 2020.
List of Jobs.

Student Assistant Positions
These on-campus jobs are funded by individual Departments of the college. No Financial Aid application is required. Areas of campus which typically hire are the Bookstore (Bldg. 1300), Learning Resource Center (Bldg. 2100), Disabled Student Services (Bldg. 1600), Tutorial Center (Bldg. 1000) and Physical Education Department (Bldg. 2200).
CalWORKs Workstudy Positions
Students receiving AFDC/TANF funds are eligible for the CalWORKS Program. CalWORKS offers special counseling, assistance with child care, transportation, books, support groups, special job-readiness workshops, and other services to assist students. It also offers workstudy opportunities funded by the CalWORKS Program. Students should contact 373-4932 for further information. CalWORKS students are eligible for federal Title IV funding if they meet the required eligibility criteria, and may receive part of their workstudy funds through federal workstudy funds and part through Cal Works if eligible. If federal workstudy funds are used to pay part of a Cal Works student's workstudy job, the Cal Works portion of the student's pay must be considered as part of the student's award package.
Internships and Jobs
Looking for a job or an internship? Please review the Las Positas College Internship and Job Board at Internship and Job Board
More than 100 jobs posted! Over 500 employers and over 900 students and alumni are registered. Students have landed excellent positions, such as marketing internships with the Transit Authority and IT positions at banks.
If students have questions, they can email WBL@laspositascollege.edu.
Find a Mentor
College students: Get advice from professionals for free.
Achieve your academic and career goals
Choose between a short-term or long-term mentorship
Review a customized list of mentors and select the right one for you
Meet when and where you want, online, by phone, or in person (

Never

meet strangers alone - go with a buddy, and if meeting in person always meet in a public place)
Financial Aid


Forms
Financial Aid
All Staff are Working Remotely at this Time
Cranium Cafe Hours
Phone or Videochat

Monday: 9am - 5pm
Tuesday: 9am - 5pm
Wednesday: 9am - 5pm
Thursday: 9am - 5pm
Friday: 9am - 1pm
lpcfinaid@laspositascollege.edu
925.424.1580 unavailable
Fax: 925.449.6038
Federal School Code:
We have an after-hours DROPBOX located in the hallway between the Admissions and Financial Aid Offices, for your convenience.
FAFSA
FSA Phone: 1-800-433-3243
FSA ID Assistance: 1-800-557-7394
California Dream Act (AB 540 eligible)
Financial Aid TV Videos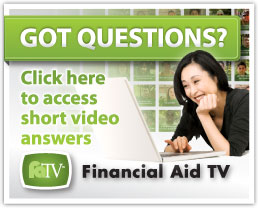 LPC Veterans First Program