Online tutoring will resume in fall. See online resources and links to other useful sites below.
There are a couple of ways to get reading and writing help this summer. Use the navigation bar on the left to access web pages written by LPC faculty (your teachers!) on reading and writing topics. You can also find many useful links to external resources that have been specially curated by RAW Center faculty.
Go here for a summary of RAW resources.
Go here for information on NetTutor, an off-campus services that can provide feedback on essays --some wait time required.
Come back in fall for a real-time session with an LPC English instructor.
"The thing that really helped me finish this draft was working with a RAW Tutor! I was very nervous to do that process, but it is such a great tool. I really enjoyed the feedback I received and the session was a success. At first, I wanted to choose the email option like we did with Net Tutor, but after the zoom session, I realized talking to a professor in real-time is so much better!"

--LPC Student
For more information please contact: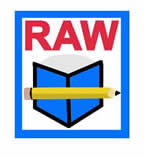 Michelle Gonzales
RAW Coordinator
(925) 424-1218
mgonzales@laspositascollege.edu
Reading & Writing Center
Room 2401, Office D, Monday through Thursday
Library, Room 2000, on Fridays
RAW Tutoring Hours

| Times | Monday | Tuesday | Wednesday | Thursday | Friday | Saturday |
| --- | --- | --- | --- | --- | --- | --- |
| 10 - 11am | Raymond | X | Raymond | X | (10:30) Megan G. | X |
| 11am - 12pm | Steve B. | Heidii | Steve B. | Heidii | Megan G. | Salem |
| 12 - 1 pm | Steve C. | Heidii | Steve C. | Heidii | Megan G. | Salem |
| 1 - 2 pm | Salem | Erin | Yi | Amy | X | X |
| 2 - 3pm | Erin | Erin | Erin | Amy | X | X |
| 3 - 4pm | X | Erin | Erin | X | X | X |
| 4 - 5pm | X | Steve C. | Michelle | X | X | X |
| 5:00 - 6:30pm | X | Steve C. | Mathew | X | X | X |