Welcome
The Reading and Writing Center is Open for Business
We are here to support you as you transition to online learning. All tutoring will be done on ConferZoom where you can video chat, share your work with a tutor, and get feedback.
These tutoring hours are drop-in hours. If another student is in the session, please standby. Because we work in shifts, we may have to ask you to log on to the next tutor's session.
How to prepare for your online visit with a RAW Tutor:
Be ready to send your tutor your essay, materials, and assignment directions. You can also share your screen so have digital copies available of your materials.

We can also help with reading assignments.
To drop-in to an online session, click a link below.
For more information please contact: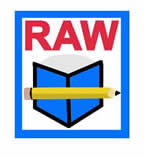 Michelle Gonzales
RAW Coordinator
(925) 424-1218
mgonzales@laspositascollege.edu
Reading & Writing Center
Room 2401, Office D, Monday through Thursday
Library, Room 2000, on Fridays
RAW Tutoring Hours

| Times | Monday | Tuesday | Wednesday | Thursday | Friday | Saturday |
| --- | --- | --- | --- | --- | --- | --- |
| 10 - 11am | Raymond | X | Raymond | X | (10:30) Megan G. | X |
| 11am - 12pm | Steve B. | Heidii | Steve B. | Heidii | Megan G. | Salem |
| 12 - 1 pm | Steve C. | Heidii | Steve C. | Heidii | Megan G. | Salem |
| 1 - 2 pm | Salem | Erin | Yi | Amy | X | X |
| 2 - 3pm | Erin | Erin | Erin | Amy | X | X |
| 3 - 4pm | X | Erin | Erin | X | X | X |
| 4 - 5pm | X | Steve C. | Michelle | X | X | X |
| 5:00 - 6:30pm | X | Steve C. | Mathew | X | X | X |