Tutorial Center Staff
Tutorial Center Staff
The Tutorial Center members are happy to help you achieve your academic goals. We're here for you!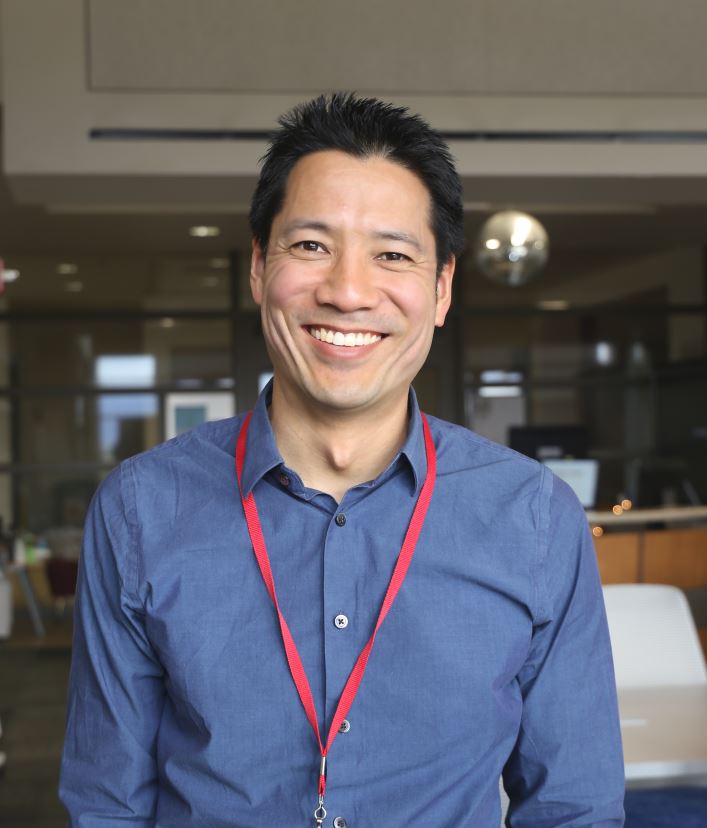 Jin Tsubota (jtsubota@laspositascollege.edu) is here to make sure you are successful. You deserve it!
Jin Tsubota has been working as the Coordinator of the Tutorial Center since Fall 2018. Previously he has taught at the college, high school, and middle school level. In his spare time he gardens, plays soccer, and draws with his daughter.
The Tutors
The tutors are the heart of the LPC tutorial program. Each semester we have between 30-75 tutors serving LPC students. We continue to hire throughout the semester as the need arises. Some of our tutors volunteer their time, others are being paid. All tutors receive training to do their job by taking the Tutoring Theory and Practice classes at three different levels. The tutors take their jobs seriously; therefore, LPC students who come to tutoring, find themselves learning and their grades improving throughout the semester.
How do I apply to be a tutor?
If you want to give back to your community, help others, and inspire your peers to become successful; all while having a flexible work schedule; then tutoring is right for you. Just click on this (link) to download and and fill out an application. The application can be filled out with Microsoft Word or Google Docs.
Steps to enroll for tutoring:
Sign up for tutoring with our free

Penji app

. You will need your zonemail address to login.

Use our

drop-in

,

scheduled

, or

paper drop-off

tutoring.

Or just stop by room 2401 during our

in-person drop-in times

!

Register for the Supervised Tutoring Course (NTUT 200, CRN 22801) on

CLASSWeb; it is free, ungraded, non-credit, and not on your official transcript. You can register before or after the add deadline.

For more information, please contact:
Tutoring Center: Room 2401




Tuesdays 10:00 am - 6:00 pm

Wednesday 10:30 am - 6:00 pm

Thursday 12:00 pm - 4:00 pm

Call (925) 424-1450 during hours listed above