Tutoring Subjects
What Subjects Are Tutored?
For an up-to-date list of all subjects tutored, download our free app by pointing your phone camera the this QR code.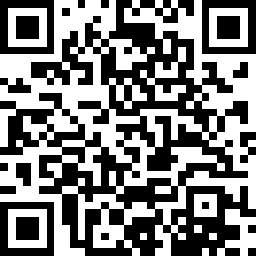 Our 30+ tutors have taken a wide rance of classes here at Las Positas. Tutoring subjects may include, but are not limited to, the following list.
Math

English

History

Psychology

Biology

Early Childhood Development

Computer Science

Computer Information Systems

English as a Second Language

Anthropology

Chemistry

Economics

Political Science

Humanities
Astronomy

Physics

Engineering

Spanish

Art History

Photography
French
What if I need support for a class that's not listed?
If your class is not listed above, other options include:
Check out the additional resources in the NTUT 200 (CRN 32486) Canvas course. (Please register for this course on CLASSWeb if you haven't already done so.)
Please email lpctutoring@laspositascollege.edu to double check if any of our tutors can support you. Our tutors often have a wide range of skills that isn't always listed above.
Review NetTutor to see if they have the subject you're looking for.
Steps to enroll for tutoring:
Sign up for tutoring with our free

Penji app

. You will need your zonemail address to login.

Use our

drop-in

,

scheduled

, or

paper drop-off

tutoring.

Or just stop by room 2401 during our

in-person drop-in times

!

Register for the Supervised Tutoring Course (NTUT 200, CRN 22801) on

CLASSWeb; it is free, ungraded, non-credit, and not on your official transcript. You can register before or after the add deadline.

For more information, please contact:
Tutoring Center: Room 2401




Tuesdays 10:00 am - 6:00 pm

Wednesday 10:30 am - 6:00 pm

Thursday 12:00 pm - 4:00 pm

Call (925) 424-1450 during hours listed above