Auditions
AUDITIONS
Open to anyone over the age of 15 - We strongly believe that diversity of all kinds contributes to a broader theatrical perspective and we warmly encourage applicants from the many diverse communities to audition!
Join us for auditions for our SPRING production "XANADU," performing March 17-26


About the Show:
A Greek muse inspires love, laughter and the world's first roller disco in this 1980s glitter explosion.
This Tony Award-nominated, hilarious, roller skating, musical adventure about following your dreams despite the limitations others set for you, rolls along to the original hit score composed by pop-rock legends, Jeff Lynne and John Farrar. Based on the Universal Pictures cult classic movie of the same title, which starred Olivia Newton-John and Gene Kelly, Xanadu is hilarity on wheels for adults, children and anyone who has ever wanted to feel inspired.
Xanadu follows the journey of a magical and beautiful Greek muse, Kira, who descends from the heavens of Mount Olympus to Venice Beach, California in 1980 on a quest to inspire a struggling artist, Sonny, to achieve the greatest artistic creation of all time – the first ROLLER DISCO! (Hey, it's 1980!) But, when Kira falls into forbidden love with the mortal Sonny, her jealous sisters take advantage of the situation, and chaos abounds.
For more information, visit: https://www.mtishows.com/xanadu

Casting Breakdown can be found HERE

WHAT to Prepare:

Auditions are November 28 starting at 7PM in bldg 4000 at Las Positas College.
Callbacks will be November 30th, by invitation only, beginning at 7:00PM.
Dance Audition: 11/28 at 7PM-8PM (All Auditioners required to attend)
Music/Vocal Audition: 11/28 8PM-10PM please sign up for a specific slot here
Memorized and prepared

32 bars (verse, chorus, ending) of pop musical theatre in the style of the show OR 32 bars of actual pop music in the style of ELO, disco, or a powerful 70's soft rock ballad. Whatever style you slay.

Please bring your own sheet music in your key (accompaniment provided)

There are many places to get this; a quick search online will head you in the right direction
Schedule:
Jan 17-March 8 Mon/Tues/Wed 7-10PM (Rehearsals)
(2 additional saturday choreography days TBD)
March 13-16 5:30-11:00pm (Tech Week)
March 17-26 Performances
**Note: Cast members will be required to enroll in THEA 57 (3 Units) at Las Positas College in Livermore, CA (Approx $150). Scholarships available for demonstrated need.
About the Director:
Learn more about Dyan McBride Here:
http://laspositascollege.edu/theater/faculty/dyanmcbride.php
For more questions regarding auditions, please contact
Dyan McBride at dmcbride@laspositascollege.edu
---
Tips for Success
For more tips on how to prepare for an audition, check out the video series below!

Titian Lish
Department Coordinator
Theater & Performing Arts
Actors Conservatory at LPC
tlish@laspositascollege.edu

Follow us on Social Media: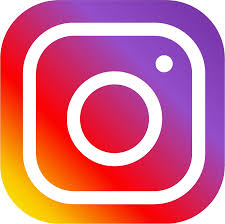 @LPCTheater