CalWORKs
Current CalWORKs Students
Updates & Email
Please check your Canvas CalWORKs Course frequently for updates, important deadlines, and assignment alerts.
Make sure to communicate frequently with the CalWORKs program as well as your CalWORKs county worker if there are any changes to your edcuational status, personal status, or other issues that may be a barrier to your education.
Sign up for Canvas
You may receive an email from Canvas requesting you to join the CalWORKs Canvas course. Please follow the steps to complete the process. This is where most of the CalWORKs information is transmitted.
Texting Platform through Canvas
Once you are participating in the CalWORKs Canvas course you have access to text our office staff directly. You can download the app to use on your smart device or log into canvas and click on the "Pronto" icon on the left navigation pane.
CalWORKs County Forms
Intake
CalWORKs Program Intake Application
Books & Supplies Packet
Monthly Attendance Reports
Alameda School Attendance Report
Alameda Employment Attendance Report
Contra Costa School Attendance Report
San Joaquin School/Employment Attendance Report
San Joaquin Study Time Attendance Report
Other Resources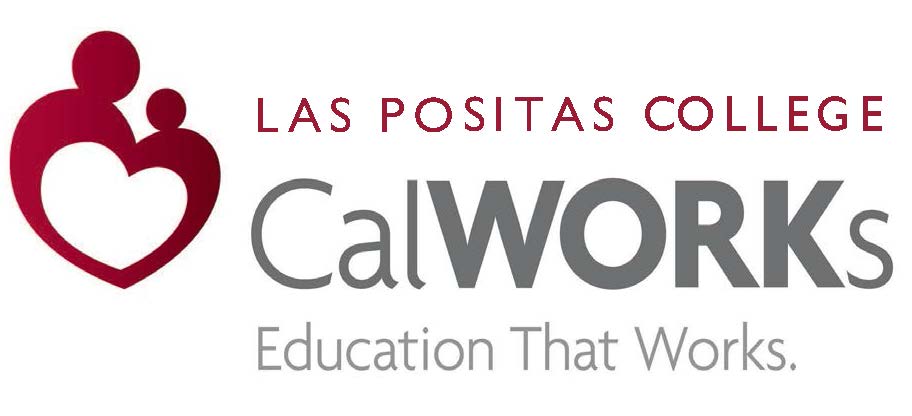 Contact Us
Building 1600, 2nd Floor
Room 1668
lpc-calworks@laspositascollege.edu
925-424-1435
Virtual Office Hours
Mon 9:00-5:00pm
Tue 9:00-5:00pm
Wed 9:00-5:00pm
Thu 9:00-5:00pm
Fri 9:00-1:00pm

In-person Office Hours
Mon 9:00-1:00
Wed 9:00-1:00pm

*hours subject to change

Click the Live Chat link during our office hours to inquire about our program, ask us questions, get assistance, or speak with a CalWORKs counselor via Cranium Cafe.