CalWORKs
First steps to become a LPC student:
Second steps to become a LPC CalWORks student:
Schedule and attend an intake appointment with our CalWORKs coordinator. Things to bring with you to your Intake appointment:

Verification of cash grant/eligibility (Notice of Action).
Copy of term schedule, if registered.
Transcript(s) if you have previously attended another college/university outside of Las Positas College. You must request an official transcript and have your previous institution send directly to Admissions and Records at Las Positas College. You may bring unofficial transcript to your intake appointment.
Driver's license.

Schedule and attend a Student Education Plan appointment with our CalWORKs Counselor.
Complete a books and supplies packet and review county/college forms in order to receive supportive services.
Review Welfare-to-Work plan for compliance with county regulations.

County Requirements
Notify the County of attendance at Las Positas College (the CalWORKs office will assist with this process).
The two requirements that are mandatory for the county: Orientation and Assessment. You MUST attend these two county appointments in order for your Welfare-to-Work plan to become approved and receive monies for books/supplies, transportation, etc.
Complete a monthly school progress report for the county. The progress report is due on the 5th of each month. You submit these to our office and then we send them to the county.
While these steps may seem long and complicated now, you are beginning an important journey to your own economic independence. Remember the journey of a thousand miles begins with the first step!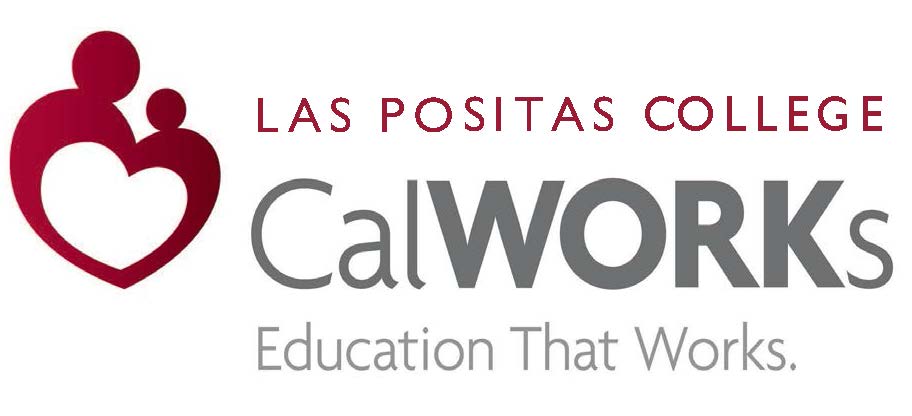 CalWORKs Office
Building 1600
2nd Floor
Room 1668
lpc-calworks@laspositascollege.edu
925-424-1459
Fax: 925-606-8967
Tuesday
9:00 am – 4:00 pm
Wednesday
9:00 am – 4:00 pm
Thursday
9:00 am – 4:00 pm