CalWORKs
Steps to Get Started at LPC
To become a LPC CalWORKs student:
Complete the six steps to success to become a LPC student.
If you are not already receiving CalWORKs cash aid from the county, apply online here. Once you are approved, you will complete the rest of the steps below.
Complete our LPC CalWORKs Intake Application, read through and sign our Release of Information form, and then send these documents along with a copy of your term schedule and a picture of your government issued identification card (driver's license, state ID, etc.) to lpc-calworks@laspositascollege.edu.
We will schedule you to meet with our CalWORKs Coordinator so you can ask questions about the CalWORKs program as well as with one of our counselors so you can ask academic and career questions and complete your comprehensive Student Education Plan.
Complete a books and supplies packet after registering for classes in order to receive supportive services.
Review Welfare-to-Work plan for compliance with county regulations.
Adobe Acrobat is required to complete the above forms electronically. Please CLICK HERE to download the free version of Adobe Acrobat. Mobile and tablet users can download Adobe Fill & Sign for free in the app store.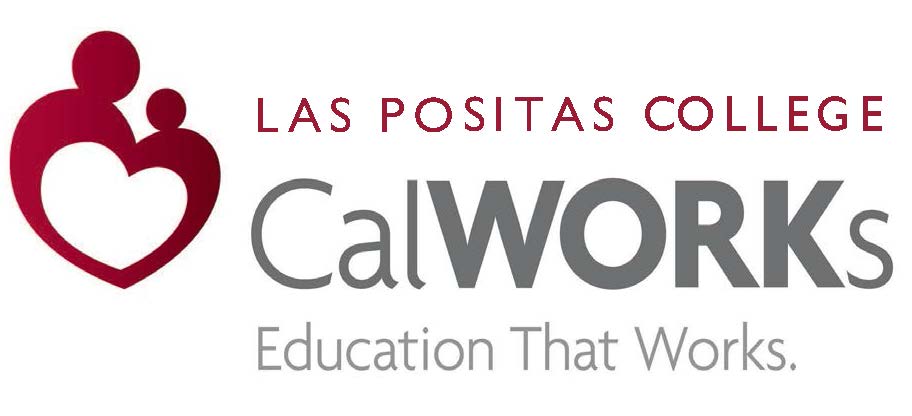 Contact Us
Building 1600, 2nd Floor, Room 1668
lpc-calworks@laspositascollege.edu
925-424-1459


Summer 2021 Office Hours

Monday-Thursday
8:00am-6:00pm

Friday
CLOSED