Theater Arts
COVID-19 Safety
We are working hard for a safe environment.
Check out what we are doing below.
Audiences at the Mertes Center for the Arts:
Until further notice, the Barbara F. Mertes Center for the Arts will be operating under the protocols listed below. These restrictions are based in part on the COVID-19 metrics provided by the Alameda County Health Department.


The Mertes Center has a maximum capacity of 250 people (socially distanced) in the theater at one time.
Everyone is required to wear a mask, including singers' masks and wind instrument masks for performers *if applicable.
Patrons must maintain social distancing at 6 feet.
The Mertes Center does not permit beverages or food on site.
All events are ticketed through the Mertes Center's automated ticketing system, ShowTix4U, which automatically implements social distancing.
Required for those travelling within the US from 150 or more miles away who are not vaccinated:


Provide a negative test result of a COVID-19 test taken within 72 hours prior to arriving at the Mertes Center

Required for those who are travelling from a country designated with Level 3 status by the CDC (regardless of vaccination status):


Provide a negative result of a COVID-19 rapid test (client to provide) taken on-site at the Mertes Center in the presence of a Mertes Center staff member upon arrival
Provide a negative result of a COVID-19 test taken within 72 hours prior to arriving at the Mertes Center

Please note that clients and performers coming to the Mertes Center will be required to answer the following COVID-19 screening questions:

Are you fully vaccinated (meaning it has been two weeks from either your first Johnson & Johnson vaccination or your second vaccination from any other manufacturer)? If yes, disregard the following questions.
Are you currently experiencing symptoms associated with COVID-19?
Have you come into close contact (six feet or less for an extended period of time) with a person experiencing COVID-19 symptoms or who has tested positive within the past 14 days?
Have you traveled to a country or region designated as Level 3 on the CDC's Travel Health Notice within the past 14 days?
Vaccination:
At this time, Chabot-Las Positas Community College District does not have a vaccination mandate.
Some programs and courses at higher risk of contraction of COVID-19 due to inability to physically distance (e.g. some Athletics courses for contact sports, for example) may require students to disclose vaccination status and additional precautions will be set in place as needed.

At this time, students in the live productions "Peter and the Starcatcher" are required to be

fully

vaccinated by October 25th in order to perform for a live audience. No additional vaccination mandate is in place in the performing arts as of 9/1/2021.
PPE, Distancing, and Sanitizing:
Masks are required indoors, and should be worn at all times during class by instructor, instructional support classified professionals, and students.
Masks are not required outdoors, unless it is in a large gathering or if distancing is not possible.
Physical distancing is still required. Distancing in most classrooms is at 4 feet. Some classrooms (e.g. choral, instrumental, dance), have lowered classroom capacities that allow for additional distancing beyond 4 ft., from 6-10 ft.
Everyone is encouraged to wash hands and utilize the additional sanitizing stations placed around campus regularly.
High-touch surfaces are cleaned and disinfected daily by CLPCCD custodial services.
Classrooms in which in-person classes are scheduled are set-up with a table stocked with PPE and sanitizing materials.
Health Screening and Attendance:
Students, staff, and audiences should do a health screening for themselves at home before they come to campus. They can use the CDC or Alameda County Health Symptom Checkers tools, or use those websites to review the list of symptoms (see below). Students, staff, and audiences should not come if they do not feel well, have any COVID-19 symptoms, or have any exposure to an individual with COVID-19.
Optimized HVAC Systems & Supplemental Filtration Options:
For questions or more information, please contact Titian Lish at tlish@laspositascollege.edu .
For Tickets to our Events:





For Program Information:

Titian Lish
Department Coordinator
Theater & Performing Arts
Actors Conservatory at LPC
tlish@laspositascollege.edu

Follow us on Social Media: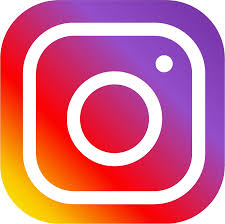 @LPCTheater