David Powers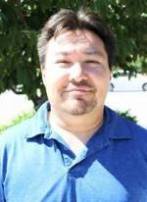 About Me
Education
B.S., Mathematics from CSU Hayward
M.S., Mathematics from CSU Hayward
California Single Subject Teaching Credential in Mathematics from CSU Hayward
Experience
My first seven years I taught at Tennyson High School in Hayward. The next thirteen years I taught at Amador Valley High School in Pleasanton. Since 2007 I have been teaching at Las Positas. First as a part-timer, and now full time. Starting in 2018, I became a part of the MDTP workgroup which works to create assessments designed to measure students' readiness for various math classes. I am also a mentor as part of the Math Alliance.
Other Roles at LPC
In addition to teaching math full time at LPC, I am also the faculty chair of the Professional Development Committee. I am also one of the advisors of the Alpha Gamma Sigma (AGS) Honor Society at LPC. Within the AGS State organization, I currently serve as a trustee on the Board of Trustees and am also the Vice-Chair of Scholarships and Awards.
My Schedule This Semester
You can find my schedule here.
Office Hours for Spring 2022
Mon/Wed: 1:00-1:50 pm (zoom link)
Tue/Thu: 1:00-2:15 pm (zoom link)
Website and Social Media