Jeff Marrs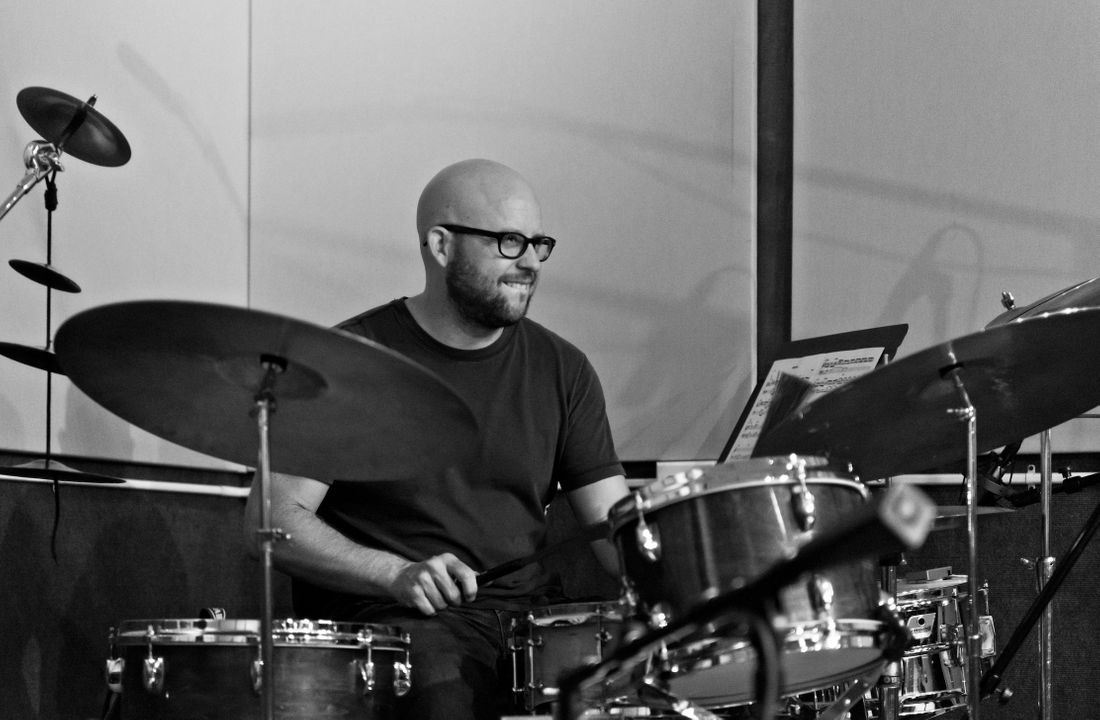 In a career that includes collaborations with some of the most talented players in modern jazz, Jeff Marrs has performed in many great jazz venues/festivals, including the Montreal Jazz Festival, Dizzy's Coca-Cola Club in New York, The Jazz Bakery in Los Angeles, Yoshi's, the SF Jazz Center, Davies Symphony Hall and more.

Born in Concord, California (home of Dave Brubeck and the city that spawned Concord Jazz), Jeff grew up in a family where music and music appreciation were a high priority. As a toddler, he began with drumsticks and a practice pad, joining in his parents' weekly band rehearsals. Through this experience, he was exposed to Country & Western and Rock & Roll music. His family also regularly attended a church where he heard classical and liturgical music played on pipe organ, piano and English handbells. By the age of ten he began as an occasional drummer in his parents' band.

In elementary school, Jeff learned to play the alto saxophone. He was also interested in learning to play the bass and briefly studied around age 12. By the time he was in high school, Jeff had decided that drums and bass were the only instruments he was going to devote time to practicing. By age 16, drums was the only instrument that became the focal point of study. While attending Concord High School (CHS), Jeff played electric bass in the beginning jazz band sand drums in the advanced jazz ensemble. The top jazz ensemble won numerous awards including all state up in Oregon. As well as playing high school, Jeff was recruited to play at Los Medanos Community College (LMC) in Pittsburg, Ca. At LMC, Marrs played with other advanced high school musicians under the tutelage of Michael Zilber. Upon graduation from CHS, Jeff went to LMC to study jazz full time. There he had the chance to meet the legendary drummer Steve Smith who showed him a thing or two about groove and technique. While at LMC, Jeff received his Associates Degree in music and went on to school at New England Conservatory of Music (NEC) in Boston, Massachusetts.

Jeff received his Bachelor and Master of Music Degrees in jazz studies from NEC. His private lessons teachers there were Fred Budda of Boston Pops Orchestra and Gary Chaffee, writer of the "Patterns" series
,
teacher of Vinnie Colaiuta, Steve Smith, Ferenc Nemeth and many more. Jeff also studied with George Russell, Bob Brookmeyer, Danilo Perez and John McNeil at NEC.

Since returning to the San Francisco Bay Area, Jeff has played with countless jazz artists, at nearly every major festival, and has become one of the top call drummers in the greater Bay Area. The list of notable artists he's performed/recorded with include: Dr. Lonnie Smith, Joshua Redman, Mads Tolling, Faye Carol, Marcus Shelby Jazz Orchestra, Mel Martin Quartet, Wil Blades Trio, Mitch Marcus Quintet, Mike Zilber, Fil Lorenz Orchestra, Dayna Stephens, Barry Finnerty, Don Friedman, Ambrose Akinmuseri, Josh Nelson, Rodger Kellaway, Jackie Ryan, Steffon Harris, Ledisi, and many more. Jeff has also recorded for PBS and various commercial spots for television. He has performed on multiple occasions for the San Francisco Symphony. While attending the Jazz Educators Network Conference in 2012, Jeff played with The Benny Carter All-Star Band, led by Mel Martin, featuring Bobby Watson, Steve Kirby and Don Friedman. This band won the most outstanding performance award for the festival that year.

In addition to performing, Jeff has provided individual and classroom instruction to students of all ages for more than ten years. He is a part-time professor at Los Medanos College (Pittsburg, CA), The Jazzschool Institute (Berkeley, CA) and is a faculty member at UC Berkeley. Whether working with beginning drummers or professional musicians seeking to improve jazz technique, Jeff takes pride in seeing students progress under his instruction and guidance. Several of Jeff's private students have gone on to become professional musicians themselves, both performing in the San Francisco Bay Area as well as nationally and internationally touring.

For more information please contact:
Daniel Marschak
Music Department Coordinator
Office 4227
(925) 424-1116
dmarschak@laspositascollege.edu
Cindy Browne Rosefield
Office 4229
(925) 424-1119
crosefield@laspositascollege.edu
Mertes Center for the Arts (Bldg 4000)
Las Positas College
3000 Campus Hills Drive
Livermore, CA 94551