Music Business
Certificate of Achievement |Commercial Music:
Music Business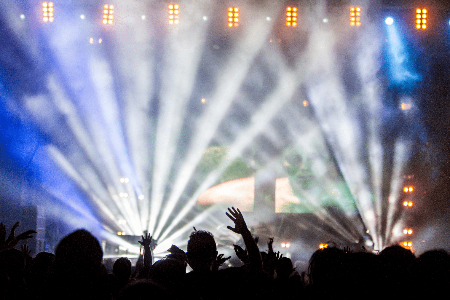 The Certificate of Achievement in Commercial Music: Music Business is designed for students who wish to learn or enhance their skills in the music business and become prepared for a career in music business. Students will gain a solid foundation in essential areas such as music theory, promotion, publishing, marketing, licensing, contracts, accounting, music technology, and entrepreneurship. Through a partnership with the LPC Business department, students will learn the basics of marketing and management.
Typical career options include booking agent, personal manager, business manager, concert promotion, studio owner/manager, music legal services, publicity writer/ public relations, tour management, music retail, music publishing and distribution, and music licensing.
Required Core (18 units)
BUSN 58 Small Business Management (3 units)
MKTG 61 Professional Selling (3 units)
MUS 4 Jazz in American Culture (3 units)
MUS 5 American Cultures in Music (3 units)
MUS 6 Basic Music Skills (2 units)
MUS 21A Beginning Piano (1 unit)
MUS 37 Music Industry Career Development (3 units)
Electives (Select one)
MUS 1Introduction to Music (3 units)
MUS 19 Studies in Music Composition (3 units)
MUS 35 Intro to Music Technology (3 units)