Carl Oser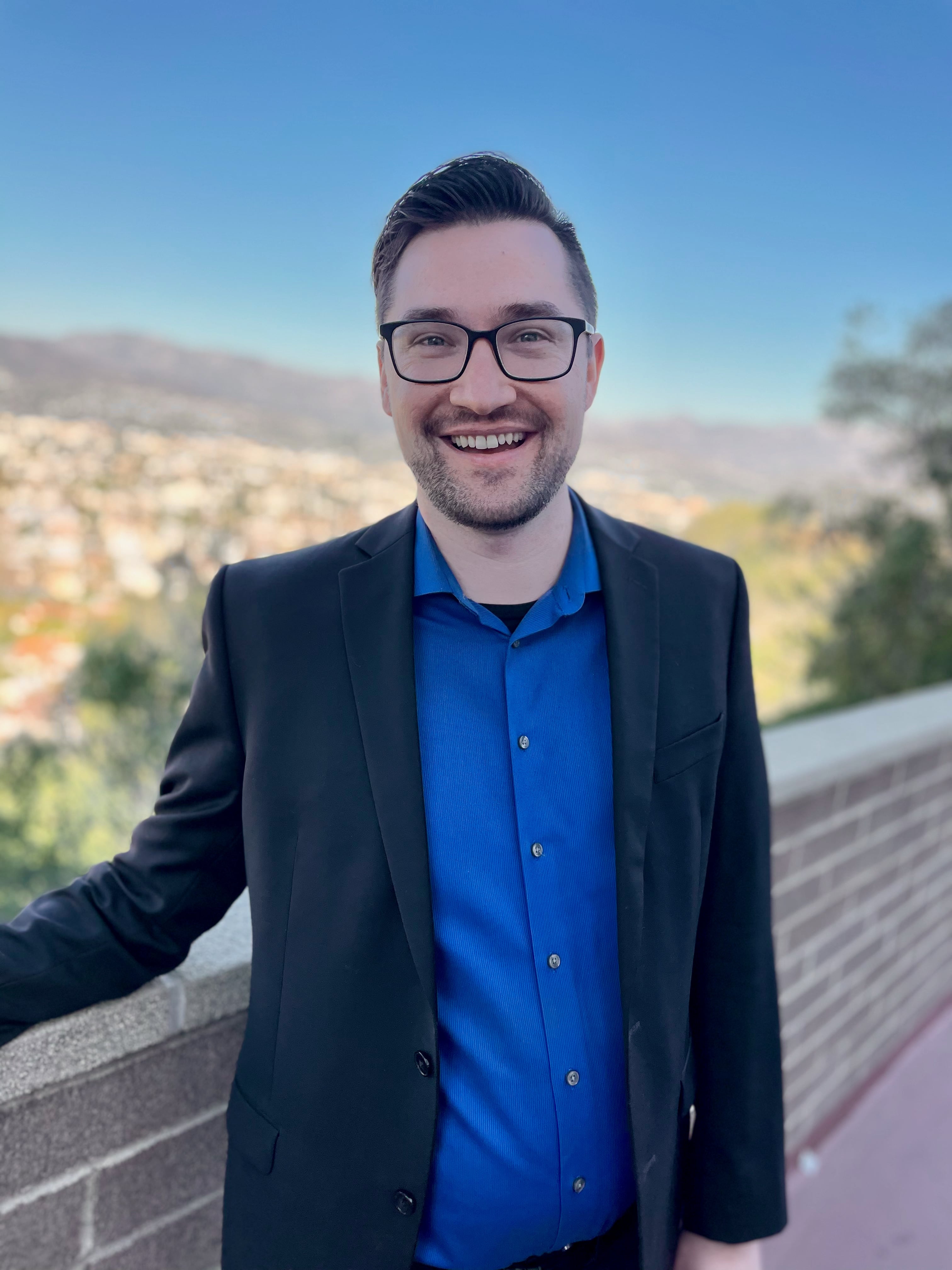 Carl Oser (he/him) is a vocalist, pianist, and educator based in the San Francisco Bay Area. He has taught music for over ten years including at K-12 institutions such as Analy High School (Sebastopol, CA), Sierra Canyon School (Los Angeles, CA) and The Harker School (San Jose, CA). At the university level he has taught at San Jose State University and at Berklee College of Music's Quito, Ecuador affiliate, Universidad San Francisco de Quito.
As a pedagogue, Carl is particularly passionate about (to paraphrase Paulo Freire) engaging students "critically and creatively with reality" so that they may "discover how to participate in the transformation of their world." He has directed vocal ensembles of many shapes and sizes and has taught courses ranging from Music Appreciation to Jazz History to Songwriting to AP Music Theory.
Carl is proud to perform as one half of kartercarl and has performed as a core member of the Los Angeles-based vocal ensemble Tonality. As a collaborative pianist he has accompanied many a choir, cabaret, and musical theater productions.
Carl earned a graduate degree in Choral Conducting from San Jose State University. His graduate recital theater featured over 40 performers, 150 audience members, and the North American premiere of Maarten De Splenter's Pax Pro Patria for saxophone quartet and choir. Carl graduated magna cum laude from the Thornton School of Music at the University of Southern California where he studied with Grammy-winning pianist Russell Ferrante
www.CarlOserMusic.com
Email: coser@laspositascollege.edu

For more information please contact:
Daniel Marschak
Music Department Coordinator
Office 4227
(925) 424-1116
dmarschak@laspositascollege.edu
Cindy Browne Rosefield
Office 4229
(925) 424-1119
crosefield@laspositascollege.edu
Mertes Center for the Arts (Bldg 4000)
Las Positas College
3000 Campus Hills Drive
Livermore, CA 94551