Biology Learning Center (BLC)
The Biology Learning Center (BLC)
The BLC is located in Room 1852, Building 1850. Students enrolled in biology courses at LPC are invited to use the space and the equipment within to study, set up projects, and practice their laboratory skills.
Biology Learning Center Schedule
The current semester's hours of operations are available below. Hours are subject to change, in case of field trips or class cancellations.
Biology Learning Center Spring 2022 Schedule
Reserved Dates
The Biology Learning Center has been reserved for the classes the following dates and times. The BLC will not be open to drop in visits at these times.
Tuesday, March 8 from 6:30 pm - 9:30 pm
Wednesday, March 9 from 9:30 am - 12:30 pm
Tuesday, April 19 from 6:30 pm - 9:30 pm
Wednesday, April 20 from 9:30 am - 12:30 pm
Rules and Regulations
Students must abide by the Rules and Regulations below.
When is the Biology Learning Center Available?
Only when participating faculty members are available to supervise. Check the posted schedule for BLC open hours. Understand that those posted times are subject to change with instructors on field trips, classes finishing early, etc.
How to enter the Biology Learning Center
When someone is in the BLC, knock on the door and wait patiently.
When the BLC is unoccupied, enter through the 1851 or 1854 labs ONLY when the instructor is not lecturing. Open and close the door quietly to avoid disturbing the lab. Walk along the side and back of the lab.
Health and Safety Rules
All safety rules covered in your lab class are enforced in the BLC at all times. This includes no food, no drink, no water, and no gum. You must have protective footwear (closed toed/ heeled shoes).
Maximum occupancy: 12
Medical Screening: Do not use this area and remain at home if you are experiencing symptoms of COVID-19 or test positive.
Physical Distancing Recommended: Ideally maintain a distance of four feet between yourself and others at all times. The greater the distance, the better.
Personal Hygiene: Wash hands/use hand sanitizer before and after using the area. Cover coughs/sneezes.
Protective equipment: Wear a face covering/mask which covers the nose and mouth at all times.
Environmental cleaning: Clean and disinfect surfaces you will be frequently touching before and after using the area.
Equipment Etiquette
Respect on-going experiments. Do not touch or move items as this may jeopardize hours of student work.
Clean up thoroughly and properly after you are finished. Clean up includes: returning slides, models and/or specimens to their appropriate trays, containers, and bins; powering down, and/or correctly storing equipment including microscopes and other material. Last, clean off bench tops, and discard paper and towels in the appropriate waste containers.
The lab technical staff have many responsibilities for supporting our lab classes, so respect them and their time. When you need special supplies, models, or equipment, please come to the Prep Room 1856 door entrance from room 1852 and wait patiently to ask their help. Allow staff to finish their other priorities. Students are not allowed inside the Prep Room 1856.
Use of the BLC is a privilege and may be revoked if rules and regulations are not followed. Pleas act professionally and responsibly, and be flexible and patient with staff and faculty who work to keep the BLC available to our students.
For more information please contact:
Michal Shuldman
Biology Coordinator
925.424.1309
mshuldman@laspositascollege.edu
Jill Carbone
925.424.1308
jcarbone@laspositascollege.edu
Barbara Zingg
925.424.1387
bzingg@laspositascollege.edu
Ann Hight
925.424.1307
ahight@laspositascollege.edu
Darcy Ernst
925.424.1397
dernst@laspositascollege.edu
Segal Boaz
925.424.1393
sboaz@laspositascollege.edu
Dana Nakase
925.424.1394
dnakase@laspositascollege.edu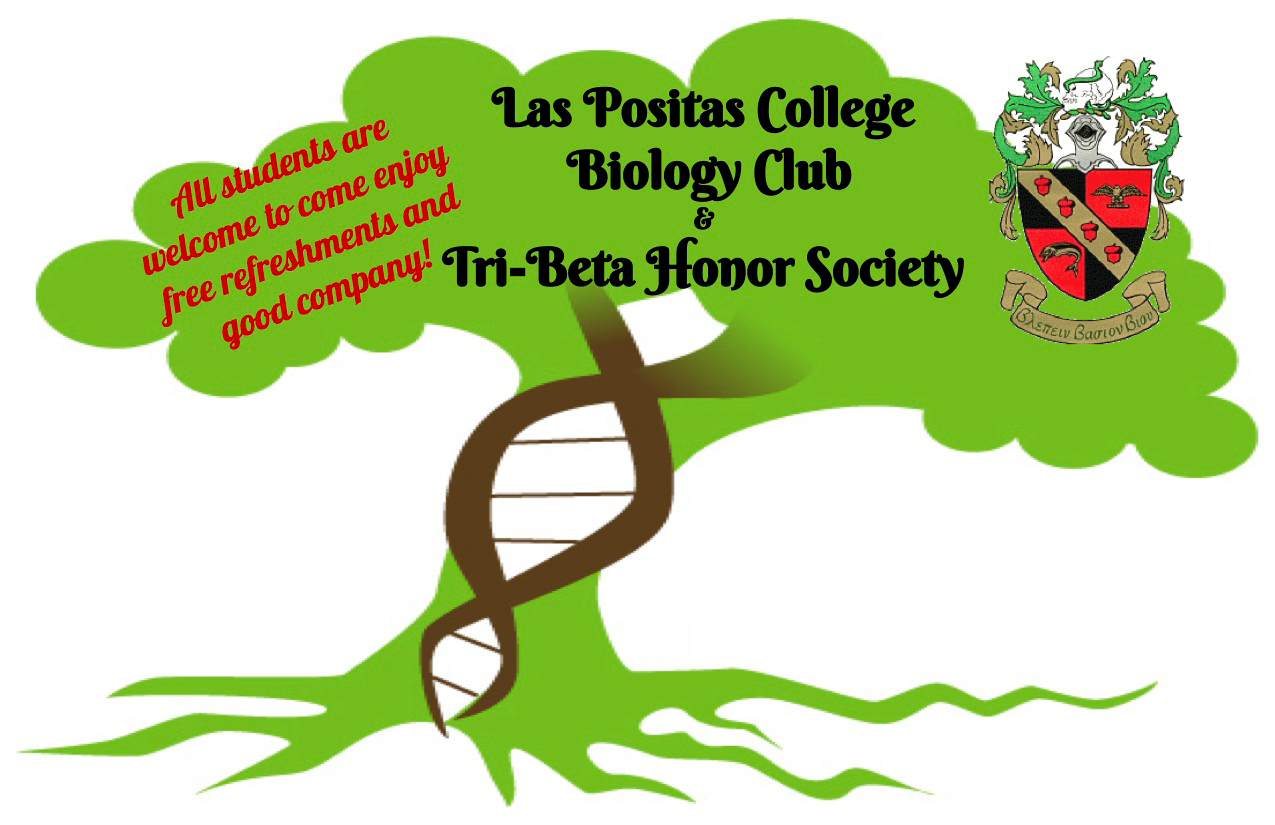 Biology Club
The primary goal of the Biology Club is to bring lovers of biology together. The Club is open to all students excited about making a difference, building friendships, serving the community, and exploring many opportunities for leadership and fun activities.
Additional Student Resources